Manish Pandey of Bangalore Royal Challengers – First Indian Batsman to Record Century in IPL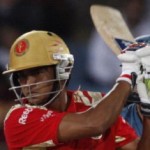 Manish Pandey started with opening batsman Jacques Kallis after Bangalore won the toss and elected to Bat. Pandey Batted to 114 off just 73 balls and finished unbeaten.
Manish Pandey smashed away to Boundary 10 times and got 4 DLF maximum sixes in his pocket. Strike Rate of 156.16
The Score of 114 is highest so far in IPL 2009; AB de Villiers of Delhi Daredevils is 2nd with 105 in this season.
It is also interesting to note Manish Pandey is the only Indian Batsman in IPL so far to score a Century. AB de Villiers of Delhi Daredevils and Manish Pandey are only two Century Scorers in IPL 2009 season. IPL 2008 had Adam Gilchrist (Hyderabad), Andrew Symonds (Hyderabad) and Brendon McCullum (Kolkata) scoring a Century.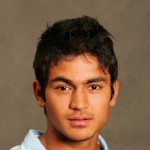 IPL 2008 with Mumbai Indian's wasn't that good in terms of Performance for Manish Pandey, hence Mumbai Indian decided not to renew contract with him.
Bangalore Royal Challengers signed on Manish for $105,000, looks like just one match has recovered all investment IPL Bangalore made on Manish.
Bravo !! Manish Keep it up, way to go bro …
Manish Pandey of Bangalore Royal Challengers – First Indian Batsman to Record Century in IPL